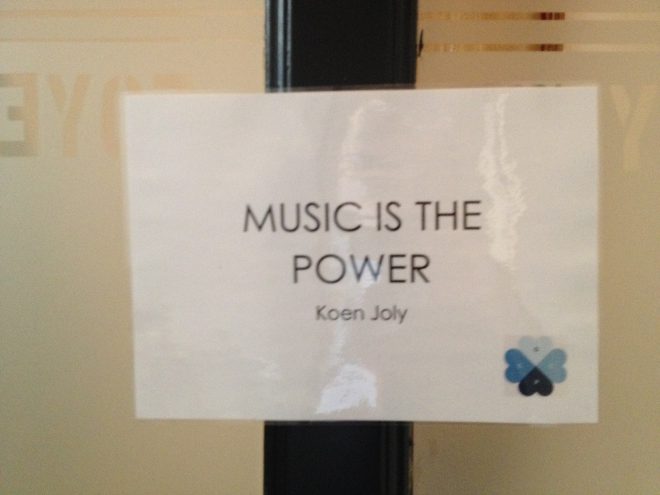 On may 13 & 14 the 1st Global Conference on Positive Change took place in Amsterdam.
About 130 people from all over the world gathered to share experiences, get inspired and to go home with a lot of energy.
I like to share the inspiration I got.
---
John M. Sweeney came to tell us about kindness.
He started the movement Suspended Coffees.
He wants to bring more kindness to the world.
There are three things to work on to do so:
Be kind to yourself.
Be kind to others.
Inspire kindness.
You can do so yourself in a simple way. These are some questions that can help you bring kindness to the world:
What can you do to make yourself happy?
Who can you spend half an hour of your time with today?
Who did you smile at this week?
When did you say thank you for something you thought was normal?
How can you make kindness contagious?
---
Sevilay Maria Van Dorst & Bas Zwiers came to talk about #InsideLight.
They went to Lesbos to work with refugee children. The children were asked to take pictures of their daily lives. These pictures were combined with the children's storys. It is a beautiful project!
Sevilay and Bas used their own talents and passion to create something magical. I see similar possibilities around me everyday. We all have the ability to make these connections using our own talents and passion.
How do you make this happen? How about volunteering at a conference for high school graduates from all over the world: Connect Conference – in April for the second time in Belgium. You can check the website.
---
I hosted a workshop titled "Music is the power". It was held in an open space and all the participants chose what they wanted to do. Fifteen people showed up knowing only the title of the workshop; I did not want the participants to have any preconceived notions.
I started by putting on some music and we danced. I played upbeat music interspersed with quiet pieces. It was heartwarming to see everyone dancing in their own way while being connected to the group. During this song one of the participants suggested to put on a song by Rage Against The Machine in order to get rid of agression in a responsible way. This related to what Bas told us during their talk on #InsideLight: there always has to be room for anger and negative feelings – even when working in an appreciative way. You can't deny what is present in people.
After a beautiful song we ended in silence. One sitting; others standing or lying on the ground. I let the silence last long enough to really experience and feel it. Then I told the group what I had missed most at the conference: music, moving and silence. These three elements I like to use in everything I do as a coach and facilitator.
Some feedback by the participants:
It's fascinating to see that you let so many things happen without setting the stage. In this way you let people move and you move people.

There was a total acceptance of everything and everyone.

I felt very free to do what I felt.

Despite the fact I was thrown into it, I felt very welcome.
These comments made it clear to me that these elements are very important to me:
Everyone can do what they like.
Participants play a direct role in the learning environment. They orchestrate the event together with me.
Everybody feels welcome and accepted. Openness in its purest form.
---
I want to end by saying something about Serious Optimism by Paul Iske.
He told us that being positive is a free choice and challenges everyone to choose positivism.
You can build your organization in a way that creates space for serious optimism by:
making room for creativity
facilitating enthusiasm by promoting authenticity, generosity, and the feeling of belonging
paying attention to this in four spaces:

the process-organization space
the social-cultural space
the virtual-digital space
the physical-real space
It fascinates me that you can build an organization that centers on optimism, still dealing with the things that don't work well. Optimism does not mean eliminating the negative. Optimism means dealing with it in an appreciative and positive way and celebrating the things that go well.
---
In summary, I took away these ideas about bringing positive change to organizations from this conference:
Kindness is a very simple and powerful instrument.
You can really make a difference by using your own talents and passion.
Openness, letting go, and adapting creates the mediums for magical moments.
Optimism is a choice.
I will use these pilars to further shape organizations. #fancy